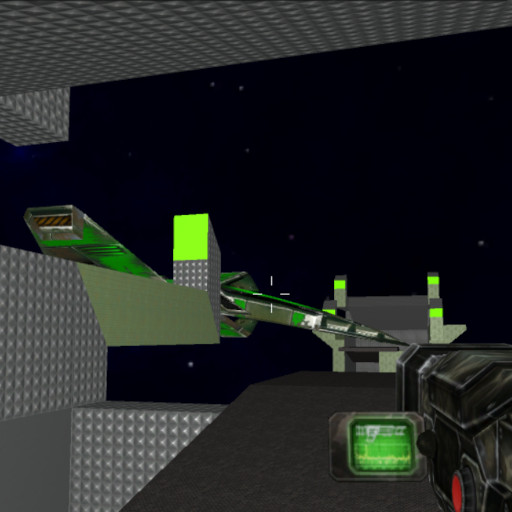 Check out our latest shooter, SpaceGuard.io. This action packed adventure is more than your average desert map shooting game. We offer you a unique map in a creative space sci fi environment.
Increase your creative tactics as you search for enemies and take them down with impeccable aim! With intense visual effects crossing galaxies, this shooting game has been designed to bring incredible thrills right into your own home. 
In order to start the game you must choose/create a room where other players can join too.
In the create room section you need to name the room
Choose how many players you want to join
Game mode : DeathMatch or Teams
Choose game map:
• Hellion
• Laboratory 
• Titan
• Towers
Available weapons:
• Machine gun 
• Rocket launcher 
• Sniper rifle 
• Light Pistol
• Combat Knife 
Choose the character costume color: red/ blue/ green/purple/orange

SpaceGuard.io Display includes:
• Kill feed (displayed on the top left)
• Leading player's name and time (displayed on the top center)
• Ammo (displayed on the bottom right)
• Map (displayed on the top right)

SpaceGuard.io Gameplay:
Shoot as many players as you can to get on the top of the list before the time is over. Pick the best weapon and start shooting. 
You need o keep moving and find places to hide or the best place to kill enemies. 
Challenges: Kill 40 enemies in Deathmatch mode.
How to play SpaceGuard.io?
WASD or arrow keys to move
Left mouse click to shoot
Right mouse click to aim
C to crouch
R to reload
Space to jump
Left shift to run
1,2,3,4,5 to change weapons
Tab/P to toggle in-game menu