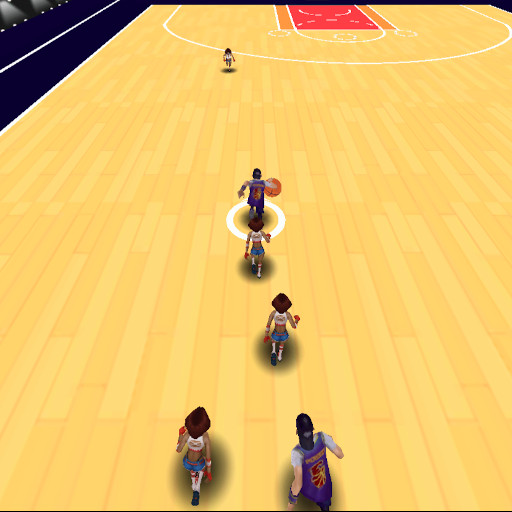 In Basketball IO you can test your agility and competitive spirit. Play with your team against other players in order to take the ball and run to the hoop as fast as you can. 
Speed is the key if you want to be the champion, so keep your eyes on the ball and score great points.
Enjoy the sport game and dribble the ball. 
Instructions: 
• Pick up the ball and dunk 
• Slide to move 
• Defeat opponents by dunk 

League levels:
• Bronze 
• Silver 
• Gold 
• Platinum 
• Diamond Master 
• Challenger 
Tips: get diamonds every time you upgrade your league level.

Shop: to upgrade the clothing & ball & basketball court you have to slam dunk a specific number of times
Rank: check the list to see your rank 
Controls
WASD or arrow keys to move across the field